VIDEO
Is it still a "good time" to invest in Crypto Assets? Have you "missed the boat"?
https://www.tradingview.com/chart/pBRZp1ES/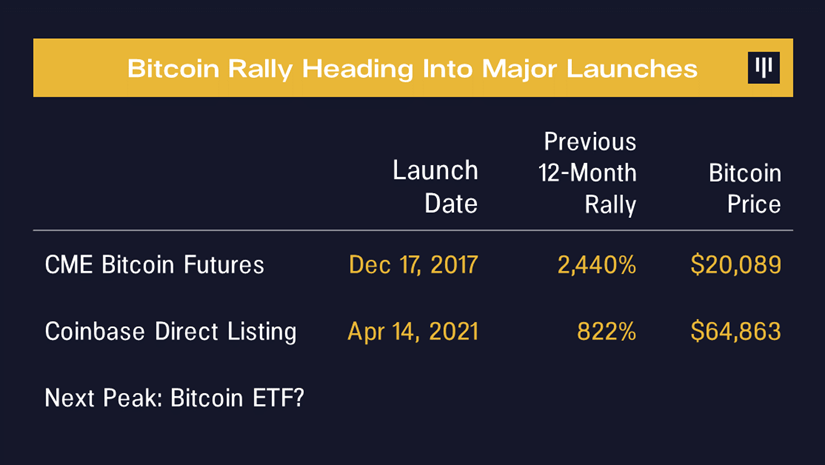 What is CryptoClear?
We make Crypto Asset Investing and Trading clear for everyone.
The Crypto Investing and Trading Guides provide you with the complete A to Z of everything you need to know. You also get access to our portfolio which has increased by 1000s of % in this bull run and 10,000s of % from 2015 with much more growth to come!
Get a sneak peak of our Investing and Trading Guides:
Join our Exclusive Community of over 200 Members on CryptoClear with all 5 Star Reviews and get access to all of this and much more! Check out the full benefits of becoming a Member here!
Our Membership includes the Crypto Investing and Trading Guides which provide you with the complete A-Z walkthrough of everything you need to know as a long term investor and trader in the Crypto Asset market!
Membership also includes:
Supplementary Material–Our Portfolio, Investing Plan and more- get a sneak peak into our Exclusive Supplementary Material here!
Market Updates– Weekly Market breakdowns, portfolio updates and what to expect ahead.
Fundamental Reports– Deep diving into the Crypto Assets we Invest in, Team, Tech Maturity, Real Life Use Case and more! As you should only invest in something you 110% understand and see where it can go.
1% of News– We only provide the 1% of News and content that is relevant to YOU as an Investor and Trader in the Crypto Asset Market. We stay away from the 99% of news that is irrelevant and harmful to you as an Investor and Trader in the Crypto Asset Market.
Priority Customer Support– Get direct access to our CEO and Founder Johnny McCamley and the CryptoClear Team via Telegram, WhatsApp or whatever your preferred method. We are always only a text/email away. Average response time is less than 10 mins.
Exclusive Members only Group– Exclusive Content for CryptoClear Members- live updates directly from Johnny McCamley and the Team, keeping you up to speed with the Crypto Asset Market at all times. A must join for Members.
Exclusive Members only Trading Group– A canvas for the trades of Johnny McCamley, our CEO and Founder, who has been involved in the Crypto Asset Market from December 2015 and Trading from 2018. Johnny "Trades like the banks", only a few trades per month(on average), only takes 5-15 mins to places all trades- definition of a swing trader- last trade made was 380% ROI in just 5 weeks.
Contact us about Consultations here!
Group events/speaking here!
Sign up to our free newsletter which can be found on our homepage!
Any questions check out FAQ page HERE! OR please let me know! Thank you as always for the support, we have had great feedback, exciting times ahead!
Thank you!